A recent study showed people living with dementia experience barriers to accessing routine eye care, and are at greater risk of treatable sight loss than people without dementia.
Many causes of sight loss can be detected during the routine eye test. Early detection and treatment can make a big difference, so having regular eye tests is important.
People aged 65+ should have their eyes tested annually and can claim a rebate from Medicare.
Poor eyesight can make living with dementia more difficult, as the use of helpful memory aids can be reliant on being able to see and read well. Untreated sight loss can also cause other problems, such as increasing risk of falls and limiting day to day activities. Having the best eyesight possible may help people living with dementia to stay independent, engage in activities and continue living at home.
At present there are no clinical guidelines or training courses available to help Australian optometrists who are providing eye tests and eyecare for people living with dementia. There is also no information for people living with dementia or family carers, to help them know what to expect during the eye test.
This new research aims to address these issues, and the research team are seeking people living with dementia and family carers to take part in interviews about the eye test experience. Key messages from the research will be used to design a training course for optometrists, and information about eye tests for people living with dementia and family carers. This will make it easier for people living with dementia to access a dementia-friendly eye test.
The research is funded by the Dementia Australia Research Foundation (Victoria Grant Project) with generous support from Susan Bannatyne and Lucas' Papaw Remedies.
To take part or find more information, see the research study listing on the Dementia Australia website.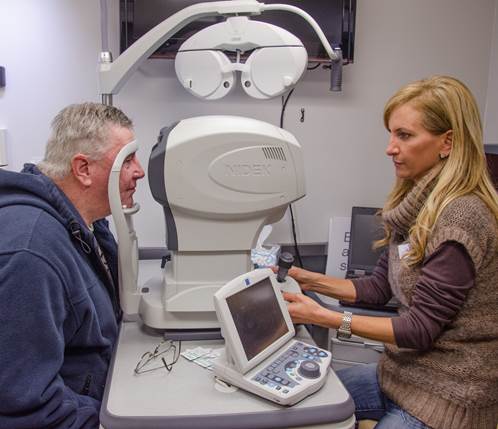 Other helpful articles on this website