General practitioners (GPs) and practice nurses are often the first health professionals to recognise the early signs of memory loss and help you move forward with a dementia diagnosis, and a plan for management.
Dementia screening and diagnosis
Sometimes patients, and their family, raise issues about memory loss as part of other health consultations. But a useful opportunity for screening for dementia is the 75-year health assessment," said Dr Jeff Hall, a GP at Bulli Medical Practice.
Australians aged 75 years and older are entitled to an annual health assessment which is fully covered by Medicare. The in-depth consultation usually lasts for an hour, with part of the consultation with the practice nurse part with the GP. The 75+ health assessment provides a structured way of identifying existing health issues and interventions or lifestyle changes that can help to improve your future health and quality of life. As part of this assessment, your psychological function, including your cognition (memory and thinking) is reviewed using scientifically validated screening tools.
If there are features of dementia, or even when there is some concern, we can conduct further screening tests including blood tests and brain scans," said Dr Hall.
If the results of these tests confirm a dementia diagnosis is indicated, we refer the patient to a specialist neurologist, gerontologist or psychiatrist to refine the diagnosis. Specialists may conduct more in-depth investigations, and if indicated, commence pharmaceutical therapies."
Management
If you are diagnosed with dementia, you will still have an ongoing relationship with your GP and practice nurse. They can help monitor and manage your symptoms and work in collaboration with your specialist. Your GP will also help you to manage other health issues that may impact on your cognition (for example, urinary tract infections).
GPs can also help you manage and reduce known risk factors for dementia, including physical inactivity, uncorrected hearing loss, obesity, type 2 diabetes, mid-life high blood pressure, smoking and heavy alcohol use.
If you need additional support at home, GPs and Practice Nurses can assist you to arrange an Aged Care Assessment via My Aged Care and access subsidised services. Similarly, for people with Younger Onset Dementia (under 65 years), GPs and Practice Nurses can help you access services through the NDIS. Dr Russell Pearson, a GP in Gerringong NSW, has worked with Forward with Dementia to review the content on our website, including the downloadable tools.
The Forward with Dementia website is a wonderful resource for people recently diagnosed as well as for health professionals involved in the diagnosis and management of dementia," said Dr Pearson.
I started to use the list of Possible Questions to Ask Your Doctor with patients and their carers. It helps us to structure consultations, and ensures they are fully informed about the diagnosis, what to expect and how to plan. It also encourages us to consider other therapies and supports needed to live well with dementia."
Medicare rebated management plans for access to allied health and psychological services
Dementia is a chronic condition, and GPs can work with you to set up an annual Chronic Disease Management Plan. These plans provide up to five subsidised allied health visits every year. This can include visits to podiatrists, physiotherapists, occupational therapists, dieticians, exercise physiologists and more. Your GP will coordinate and liaise with your allied health practitioner to ensure you get the support you need to better manage or lessen the impact of unwanted symptoms.
If you are experiencing anxiety, depression or other mental health condition, you may also qualify for a Mental Health Treatment Plan. Your GP (or psychiatrist) will work with you to establish this plan, and you can then access subsidised visits to psychologists, social workers and occupational therapists.
Through the Better Access Initiative, people with a Mental Health Treatment Plan can receive 10 individual and 10 group allied mental health services each year. As part of the Better Access Pandemic Support Measure Australians whose mental health is impacted by the COVID-19 pandemic can access an additional 10 Medicare subsidised psychological therapy sessions. These additional sessions are available from 9 October 2020 until 30 June 2022.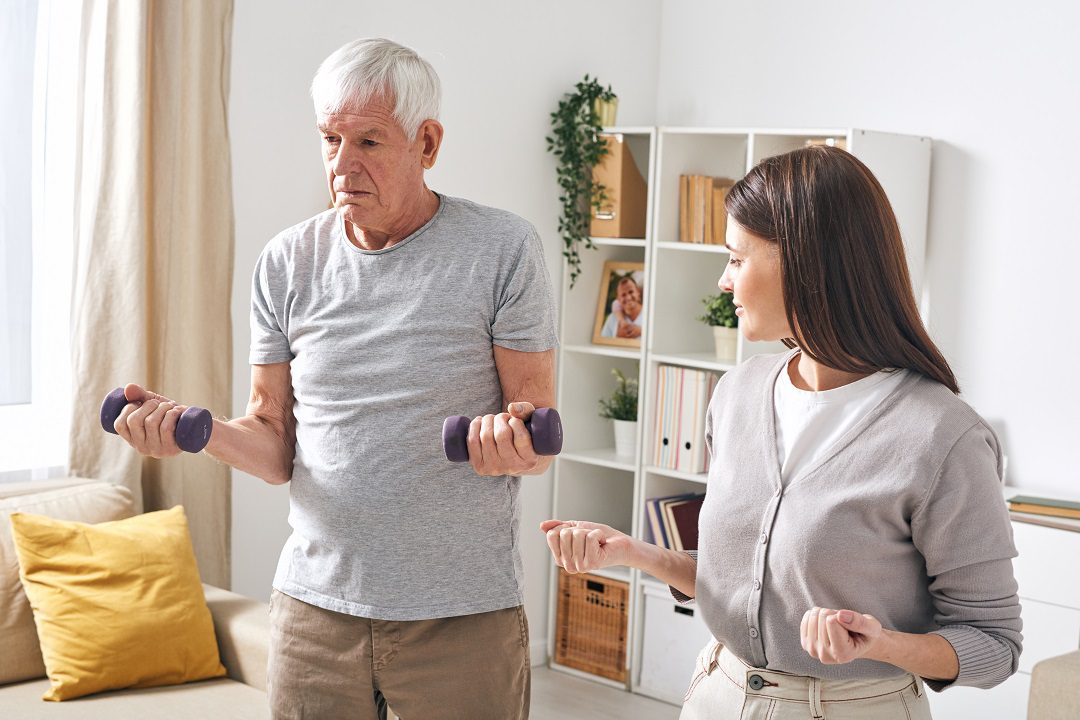 More information on how therapists can support you
People with dementia can read the following articles on this website:
Carers can read the following articles on this website:
More information about support for anxiety and depression
People with dementia can read the following articles on this website:
Carers can read the following articles on this website: