Interdisciplinary Home-bAsed Reablement Program (I-HARP) is a dementia rehabilitation model of care delivered over a 4-month period by a trained multidisciplinary team.
The goal of the I-HARP program is to improve and maintain functional independence of people living with dementia and help them stay home as long as possible.
Watch this video about how participants have benefited from the I-HARP program.
The program ensures people who are in the early and moderate stages of dementia receive a comprehensive package of rehabilitation using a range of evidence-based interventions such as:
cognitive rehabilitation;
strength and balance exercises;
psychosocial engagement activities;
as well as appropriate chronic disease management.
The multidisciplinary team includes an occupational therapist (OT), a registered nurse and a case coordinator. The OT and nurse provide up to 10 home visits for the person with dementia, and the case coordinator provides three information and support sessions for the carer. The program also involves other allied health professionals as needed, and provision of minor home modifications/assistive devices to improve home safety and reduce the risk of falls.
The program is underpinned by principles of person-centred care, individually tailored goal setting, and person-environment-fit. I-HARP was successfully piloted for its feasibility and effectiveness. It is now being tested for its cost-effectiveness and implementation capacity across Sydney metropolitan areas, in partnership with Concord, Canterbury, Royal Northshore and Ryde hospitals and AngliCare and BaptistCare.
Please note: The I-HARP program has been offered as part of a clinical trial and resources will soon be available for health professionals to utilise this program.
For more information visit I-HARP.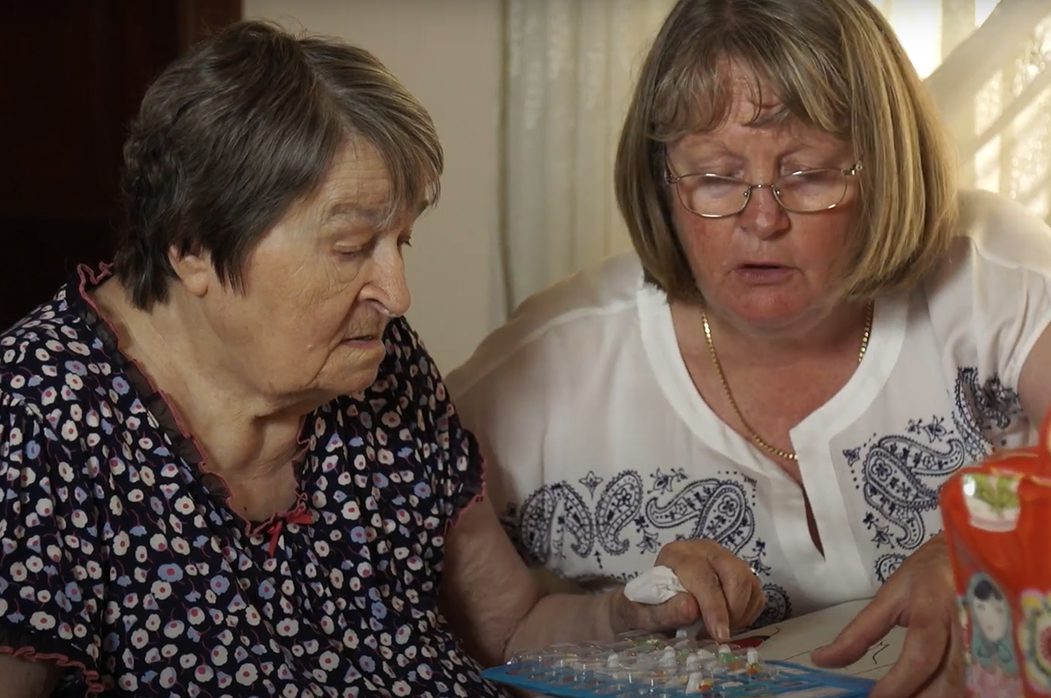 More information
The following articles may be useful to help you better manage symptoms at home: