Dementia Reframed  is a project that seeks to better understand the social experience of dementia. Launched in 2015, Dementia Reframed is about exploring different ways of thinking about dementia, beyond the medical focus on cause and treatment, and beyond the messages of doom and gloom.
Their focus is to improve information available to communities about living with dementia and supporting carers on their journeys.
​Conceived and led by academic researchers A/Prof Jane Mears and Dr Gaynor Macdonald, Dementia Reframed promotes positive ways to think about and live well with dementia through delivering online or in-person workshops, providing consultancy to boards and management teams, and conducting research. Workshops go beyond skills and activities to explore, understand and maintain the social relationships that support both people with living with dementia and their care partners. Jane and Gaynor use their experiences to tailor workshops for people at the beginnings of their journey, as well and throughout their experiences, honing the communicative skills of experienced carers and staff.
Workshop titles include:
Thinking positively about dementia and dementia care
Understanding the progression of dementia, and adapting care accordingly
Being a carer: creative approaches to the roller coaster experiences of dementia care
Developing skills in connecting and communicating
Acquiring knowledge and skills to deal with so-called 'difficult' behaviours.
Dementia Reframed Incorporated is registered as a not-for-profit charity. Its core team are all experienced carers who volunteers their time and skills to enable other carers.
​Why do we need to 'reframe' dementia?
Reframing dementia as a social experience rather than a medical illness means we can think about how to contribute to better understanding, attitudes, and care.
People are often afraid of dementia because they do not understand it. The myths, fear and stigma that surround it create further unnecessary challenges for people living with dementia as well as those who share their lives. Learning to set aside fear, having an openness to increasing knowledge and understanding, and providing good quality care can improve the lives of all those touched by dementia.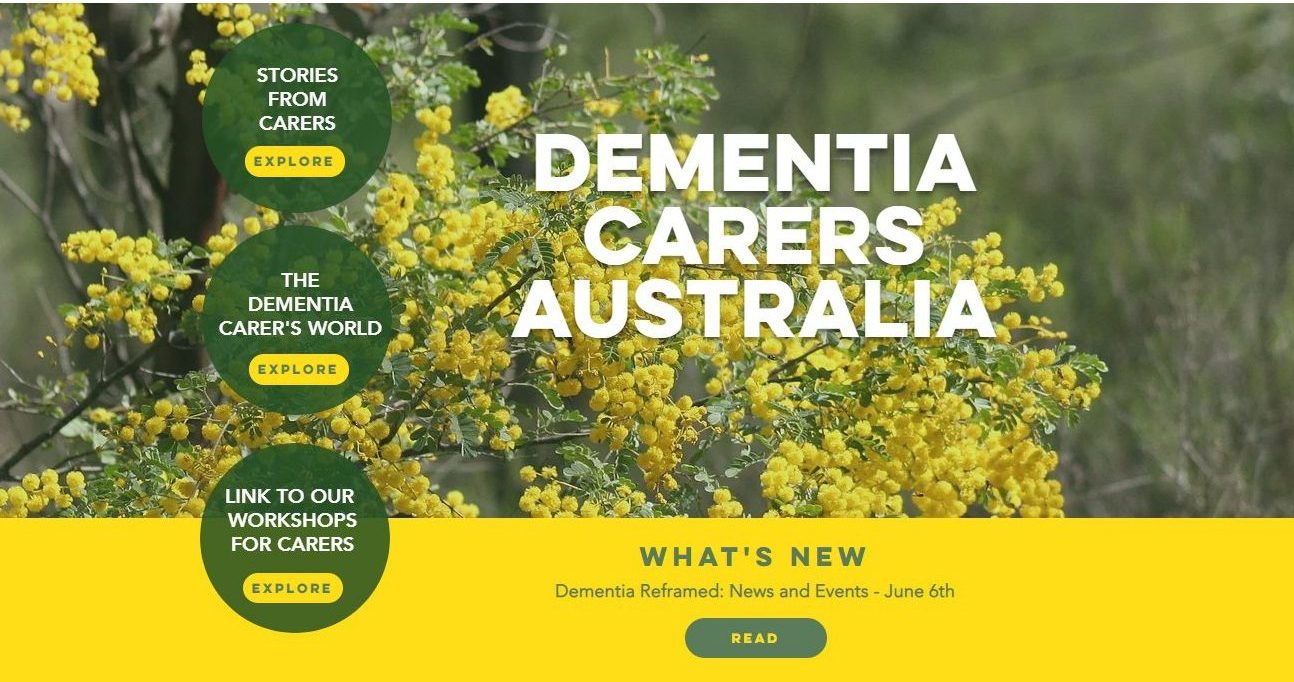 ​Dementia Carers Australia Website
Dementia Reframed value those with lived experience as the greatest teachers. They host the Dementia Carers Australia website which focusses on family and friends to provide helpful ideas and resources. This includes stories from people who are currently or have been carers.
For more information:
Visit: Dementia Reframed
Phone: 0418 220 888
Email: dementiareframed@gmail.com